Frank Longabucco Predicts the Winner of the 2018 Open Championship
Keiser University College of Golf Instructor Frank Longabucco
Predicts the Winner of the 2018 Open Championship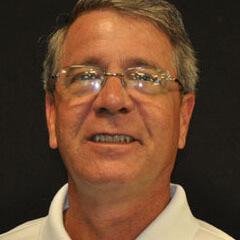 What is the 2018 Open Championship prediction? Anyone in the field could win this event. Unlike the U.S. Open where the golf courses heavily favor the long ball, the typical Open Championship allows different types of players a sporting chance. Think about it, Tom Watson almost won the Championship at age 59!
Looking back at past winners, I noticed some unfamiliar names. Unfamiliar is probably the wrong word; let us say, "not golfers you would think of as Champions." Darren Clark, Stewart Cink, Paul Lawrie, Todd Hamilton and Ben Curtis, to name a few. Now, you also have had the greatest golfers of all time win. Jack Nicklaus, Tiger Woods, Tom Watson are on the short list (in no particular order – that is another discussion, thank you).

What I am getting at is that your typical Open Championship provides golfers with different types of games the opportunity to compete on an equally unequal playing field. So much depends on the conditions: weather, wind, bumps, bounces, and even the starting time. It is common for the morning tee times to gain a four shot advantage on the field that starts in the afternoon, because of wind. Alternatively, the opposite is true. To me, that is the beauty of the Open Championship.
Oh, I am supposed to guess a winner. Good luck, Ricky Fowler!