Golf Courses We Play
Students have access to the legendary PGA National Resort & Spa that is anchored by five championship golf courses, and renowned throughout the world as Home to the PGA Tour's Honda Classic and the legendary Bear Trap.
THE CHAMPION GOLF COURSE
Originally designed by Tom and George Fazio for major tournament play, The Champion course at PGA National Resort & Spa was redesigned by Jack Nicklaus in 2014 and hosts the Honda Classic each spring on the PGA TOUR. This is one of the best courses in Florida, a must-play on any avid golfer's list, featuring the Bear Trap, known as "one of the toughest stretches in golf."
THE PALMER GOLF COURSE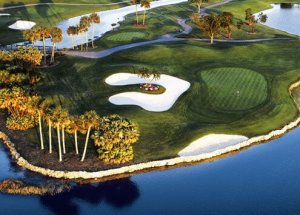 Named after its designer, Arnold Palmer, this course is one of the more forgiving at PGA National Resort from tee to fairway. The open fairways and larger "Champion Bermuda" greens can be quite accommodating and invite players to take a chance if they dare. The Palmer has a great series of finishing holes, with the 18th being one of the most scenic par 5s on the property.
THE FAZIO GOLF COURSE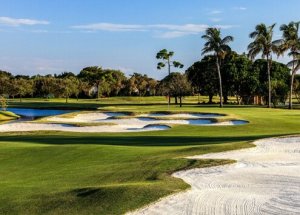 The Fazio is a reinvention of The Haig, PGA National Resort & Spa's original 18-hole course that opened in 1980. Originally designed by George and Tom Fazio in tribute to five-time PGA champion Walter Hagen, and renovated by third-generation designer Tom Fazio II, who emphasized modernizing the course layout. While the original par-72 routing remains intact, the renovation improves the classic golf architecture with modern advances.
THE SQUIRE GOLF COURSE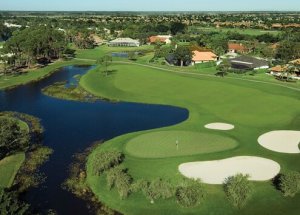 Named after the immortal Gene Sarazen, the first golfer ever to win the professional Grand Slam, "the thinking man's course" is the ultimate test of accuracy and precision. Designed by Tom and George Fazio, The Squire is the shortest and most exacting of the courses at PGA National Resort. Accuracy with fairway woods and long irons is tested on many tees.
THE ESTATES GOLF COURSE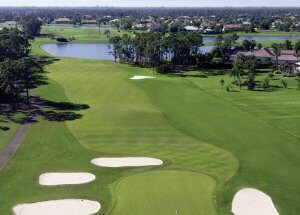 The Estates course presents an enjoyable mix of challenging and docile holes. The course sets up for any level of player as it is one of the shorter courses at PGA National Resort & Spa. Generous fairways at this course will often make stray tee shots more manageable, and the large, inviting greens help keep the course fun for the high handicapper.
For additional information about the courses, please visit the PGA National Resort & Spa website .