What are the Four PGA Major Golf Tournaments? [Infographic]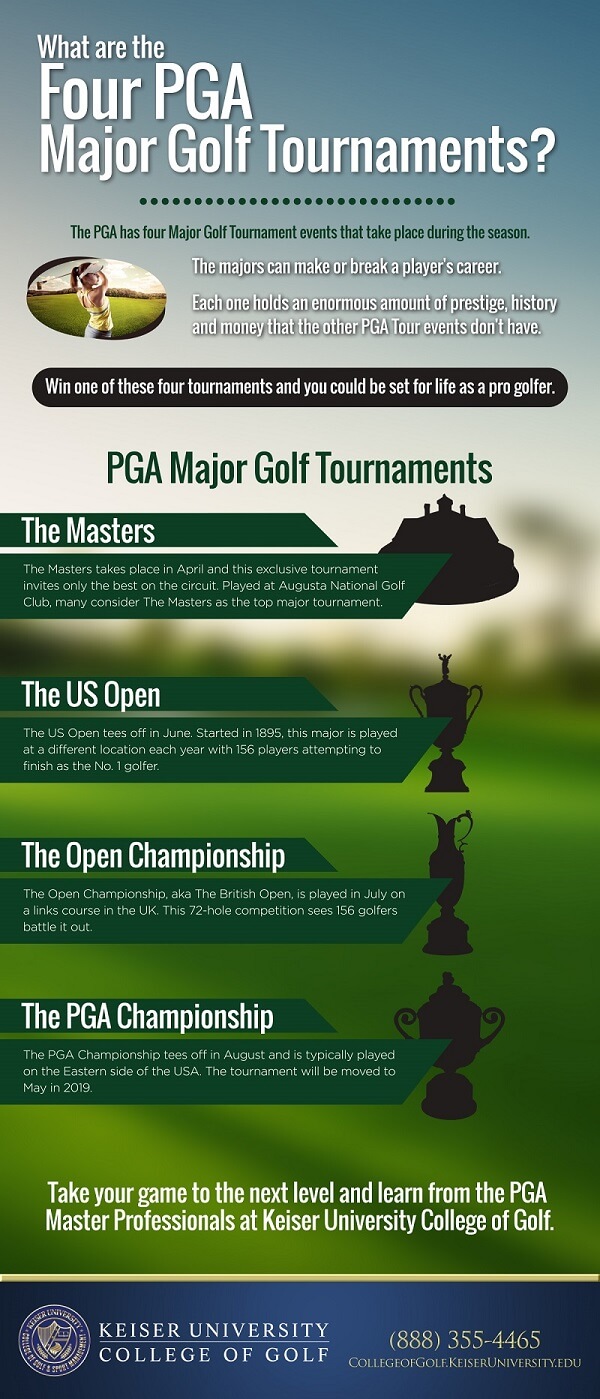 Four Major Golf Tournaments
The PGA has four Major Golf Tournament events that take place during the season — The Masters Tournament, The U.S. Open, The Open Championship and The PGA Championship.
The majors can make or break a player's career.
Each one holds an enormous amount of prestige, history and money that the other PGA Tour events don't have.
Win one of these four tournaments and you could be set for life as a pro golfer.
PGA Major Golf Tournaments
• The Masters takes place in April and this exclusive tournament invites only the best on the circuit. Played at Augusta National Golf Club, many consider The Masters as the top major tournament.
• The US Open tees off in June. Started in 1895, this major is played at a different location each year with 156 players attempting to finish as the No. 1 golfer.
• The Open Championship, aka The British Open, is played in July on a links course in the UK. This 72-hole competition sees 156 golfers battle it out.
• The PGA Championship tees off in August and is typically played on the Eastern side of the USA. The tournament will be moved to May in 2019.
Take your game to the next level and learn from the PGA Master Professionals at Keiser University College of Golf.
If you enjoyed this golf info, here's how you can get even more. Contact Keiser University College of Golf about the first steps to a career in golf.