New Swing Needs Slow Introduction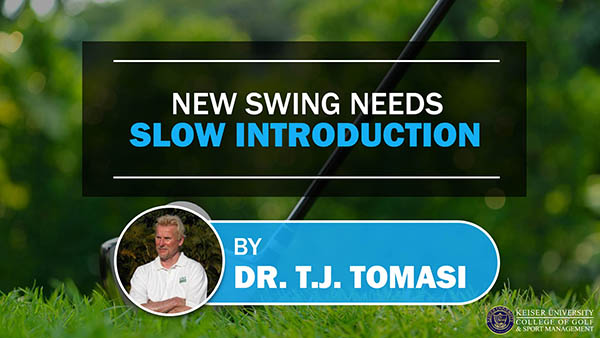 by Dr. T. J. Tomasi, Keiser University College of Golf Senior Faculty and Director of Research
After a swing change, you need to do four things to take your new swing to the course:
First, don't keep score for the first few rounds. All motor learning has an incubation period, so relax and take the pressure off by not keeping score.
Second, stay committed to your new mechanics — don't let the ball be your master on the course. Remind yourself that you're going to stick with your new swing and not care where the ball goes. It's tough, but you can do it.
The third thing you need is a good pre and post-shot routine that forces you to focus on the target. (One I recommend is in my book "The 30 Second-Golf Swing.")
And last, keep track of your short shots from 30 yards and in. Unless you're a pro, I'll bet they don't resemble the shots you hit in practice. 
Reason: You practice a straightaway 7-iron from a perfect lie, and the first short shot you have on the golf course is a down-hiller with the ball above your feet sitting down in a tuft of grass. That's like practicing "Chopsticks" to prepare for a Mozart recital.
Takeaway: Ditch keeping score for a couple of weeks until your new swing is in the groove, but do keep track of your weaknesses so you can allot practice time to make them into strengths.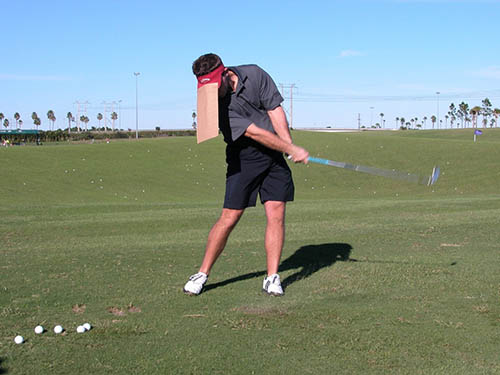 A young professional, who is changing his swing, wears a teaching aid I invented that blocks out his sight of the golf shot he just hit to remove the 'Ballflight is the Master' phenomenon from his practice routine.
If you'd like to study with Dr. Tomasi and other PGA Master Professionals, contact us today.