Missed a Putt? It's Not Your Fault!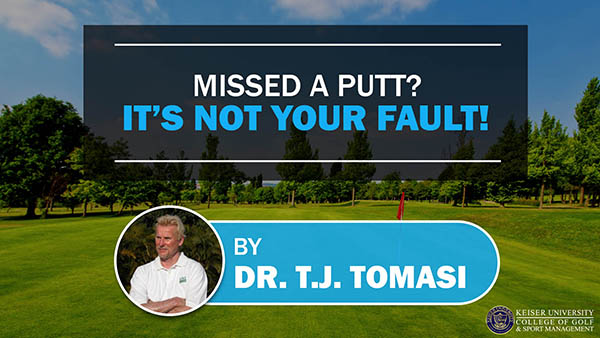 By Dr. T. J. Tomasi, Keiser University College of Golf Senior Faculty and Director of Research
Why is short putting so hard? It's a question I hear a lot about putts from eight feet and less.
It's understandable why it's hard to make a 45-footer, but many people mistakenly think putting should be easy from short distances. After all, the hole is 4.25 inches wide, while the ball is only 1.68 inches around, so there's plenty of room for it in the cup, right?
But research shows that, over the course of a year, the average tour professional makes about 50 percent of putts from 8 feet. This suggests two things: (1) get the ball closer than that with your chips, pitches, and lag putts, and (2) keep your expectations realistic in order to preserve both your putting stroke and your self-image. It isn't until you are less than three feet from the hole that your make percentage should be in the high 90s.
So, when you miss a short putt, tell yourself it's not really your fault. Tell yourself that your misses are due to problems with the surface of the green that you can't always see, such as footprints, spike marks, etc. One student of mine attributed missed putts to a sinister energy vortex that swirled around the golf course, sometimes helping and other times adversely affecting the outcome of his shots.
It's been said of Jack Nicklaus that he never missed a putt that was his fault. It was always the green, the wind, or a noise in the crowd. This approach allowed Jack to keep his putting self-confidence intact.
So, my advice is to put your very best read and stroke on that short putt and if you miss it, blame it on the green. Just keep it to yourself because there's nothing worse than listening to someone whining about missed putts, especially if you just missed a short one, too.
Special note: A footprint on a green made by an average-sized man takes 24 hours to smooth itself out. That's why tour caddies attending the flag before the new rules used to bend the flagstick so they could stay out of the 3-foot area around the cup. The last thing a tour player wanted to do was to putt those nasty short ones through "caddy tracks," as they were called.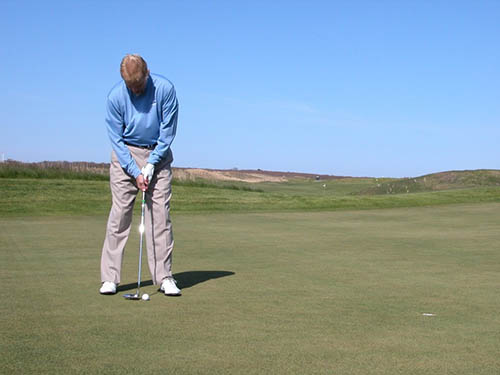 Protecting your confidence is a major part of being a good player.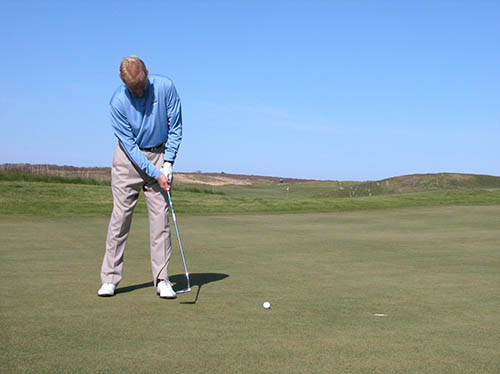 If I went through my routine and made a good stroke, then the result is out of my control. Hence the tautology – 'It is what it is."
If you'd like to study with Dr. Tomasi and other PGA Master Professionals, contact The College of Golf today.