Magic or Tragic?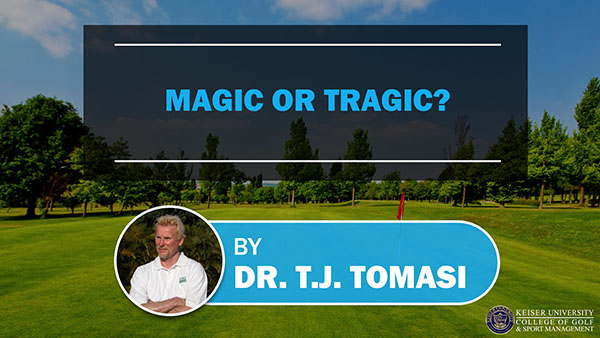 By Dr. T. J. Tomasi, Keiser University College of Golf Senior Faculty and Director of Research
Collect three teaching pros in a room and ask them the correct position of the trail elbow at the top of the swing, and you'll probably get three different answers: 1. let the elbow fly away from your side; 2. keep it pinned to your side; 3. position it somewhere in between. Add me to the mix, and there will be a fourth answer: All three could be right, as long as the elbow position matches up with the rest of the swing. 
Below are pictures of three tour players, all of whom handle the trail elbow quite differently at the top of the swing. Former Ryder Cup captain Paul Azinger has it pointing straight down, while Masters Tournament champ Fred Couples has it almost horizontal to the ground. Robert Gamez, a winner on the PGA Tour in his prime, is in the middle with the slant of his elbow equal to his spine angle — a position most often taught to beginners. 
Which is correct? In an exact and measured world, one position would be correct, while the other two are wrong. But in golf, as every good teacher knows, a good swing is a perfectly matched ensemble of compensations where an error for one is the savior for another. Said another way: The same swing mechanics can be magic for one player, but tragic for another. 
It all boils down to this: Be careful how you mix and match swing mechanics. Some mechanics fit together quite nicely to produce good golf shots, and some do not. The trick in building and keeping a good swing is understanding which combinations fit together for you. 
If you're a decent player already (~8 handicap or less) and your trail elbow is either flying or extremely tucked to your side, it may not be a problem that you should focus on – even though it looks unusual; it's not always wrong. 
If your handicap is higher than it should be based on considerations of age, fitness, frequency of play/practice, etc., then check out your elbow. It could be mismatched with the other key elements of your swing. 
Diagnosing correctly which mechanics in your student's swing are magic and which are tragic is why you get the 'big bucks'.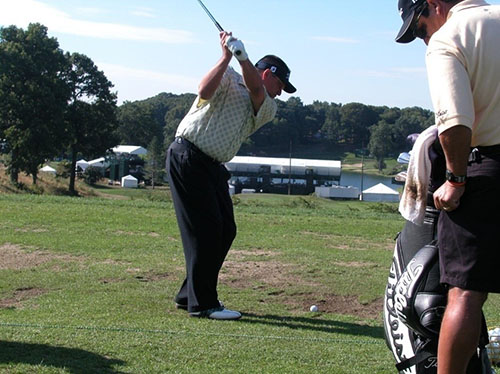 Robert Gamez has the traditional trail elbow position at  the top of his swing: his trail forearm is parallel with his spine angle.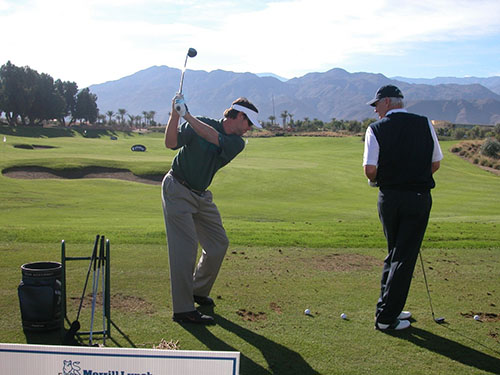 Paul Azinger hugs his elbow to his side. There's not a lot that can go wrong from this position, but you must have a very strong core to maintain distance.
As a teacher, would you have changed Fred Couples elbow position? He flies his elbow away from his side, forcing him to re-slot that elbow coming down, a compensation he performs quite nicely swing after swing.
If you'd like to study with Dr. Tomasi and other PGA Master Professionals, contact The College of Golf today.