Hole-in-One Traditions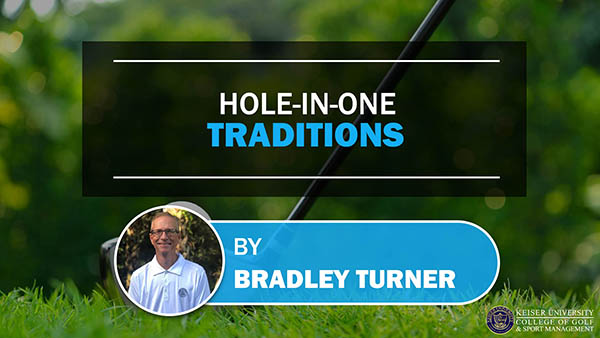 A few weeks ago, as I finished up a round of golf, I noticed one happy golfer with about 20 shots of whisky on his table. It was obvious that this lucky golfer made a hole in one.
He had purchased a drink for all his golf buddies who were slowly finishing their round.
Why is it that when you achieve that elusive, sometimes life-long chase for a hole it one, you are the one that pays for the drinks? Shouldn't it be the other way around?
Nobody knows for sure how the tradition started of buying drinks for everyone if you make a hole in one.
There are two schools of thought on the subject. The first line of thinking is that this tradition evolved after too many golfers claimed that they made an ace and subsequently enjoyed free libations from their friends. When the claim of another hole in one became too common, club members started to change that tradition to make the person who made the ace pay for the drinks. Once that tradition was reversed, the number of recorded aces dropped dramatically. Hard to say if that is true, but it makes sense to me.
The other thought is that it is simply good form to share your fortune with friends. If you hit the lottery, most of you would share (at least a little bit) of your good fortune with close friends and family. I happen to believe this is the genesis of the tradition. However, I am not a believer that you should buy drinks for everyone at the bar. Why not celebrate your stroke of perfection with a few close friends and certainly with anyone in your group who witnessed your feat? If you asked any avid golfer if they made a hole in one today, would the wallet come out to buy drinks after the round? I am quite certain the answer would be a unanimous YES!
Begin the Golf Management Degree program at Keiser University College of Golf, and we can celebrate together! Contact us today!