Keiser University Golf Leaders Share Program and Team Insights with Radio Listeners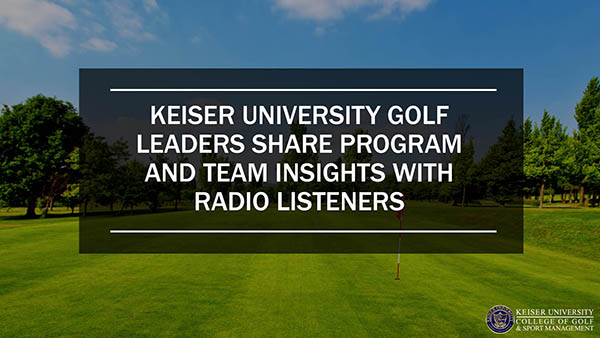 Keiser University Executive Director of Golf Operations Dr. Eric Wilson and Head Seahawk Golf Coach Brandon Miller recently joined Host Daniel Shube of the Legends Radio Golf and Travel Show to share information about their growing programs. To listen to the segment, please visit this link.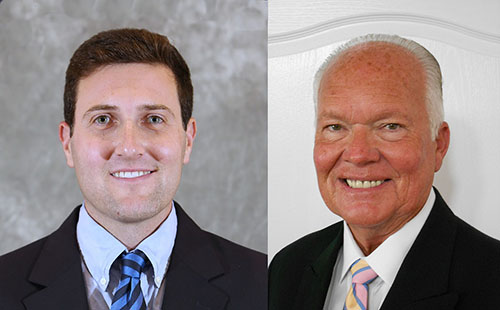 Legends Radio listeners enjoyed hearing about the many opportunities afforded to Keiser University College of Golf (KUCOG) program students, and how the university's Seahawk Golf Team welcomes players from across the globe as it gears up for another winning season.
While discussing the growing industry of the sport, Shube pointed out that sales of equipment and golf rounds played are on the upswing, and Wilson shared that as the number of professionals looking for employment in the industry continues to increase, the KUCOG continues to fulfill educational needs. "We have a tremendous practice facility with an indoor technology area that's second to none," said Wilson while describing how learners enjoy being led by PGA certified instructors while practicing on five South Florida golf courses in addition to the university's on-campus practice facility, indoor technology area, outdoor hitting area, putting green, sand bunker and pitching green.
Coach Miller then shared that Keiser University Seahawk Golf Team members hail from across the globe and are launching a season that will provide the opportunity to compete at two PGA tour venues. He also shared why the program attracts competitors from near and far. "Here in West Palm Beach, the golf capital of the world, having international players come together and shoot for common goals makes for a pretty special environment," he said.
Many would also argue that the popularity of the Keiser University Seahawk Golf Program stems from its successful track under the helm of Miller. Now entering his 11th season as the Head Men's and Women's Golf coach at Keiser University, Miller has led the Seahawks to 58 tournament championships, nine Sun Conference Championships, and two NAIA National Championships.
Keiser's Associate and Bachelor of Science degrees in Golf Management prepare students for a wide variety of positions in the golf industry. The programs provide students the educational background and training to provide golf instruction, manage golf course operations, ensure proper maintenance of golf facilities and equipment, as well as how to incorporate the play of golf into the broader hospitality and recreation domain.
If you can see yourself participating in events like these, contact us today to chat about a degree in golf.