What Golf Course Would You love to Play Most and Why?
by

Frank Longabucco, PGA Professional Certified in Instruction and
Golf Management, Keiser University College of Golf Professor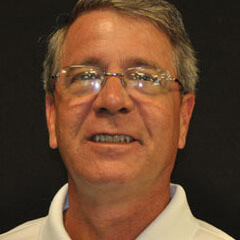 The golf course I would love to play most would be The Old Course in St. Andrews, Scotland.
To walk in the footsteps of Old Tom Morris would be amazing. To walk in the footsteps of every champion golfer since the beginning of modern times would be amazing.
Let me repeat that last sentence. To walk in the footsteps of every champion golfer since almost the beginning of golf would be amazing. Every Champion Golfer!
The Old Course is the "home" of golf. St. Andrews has an unprecedented and incredible history. However, this article is not a history lesson. It is just my opinion.
Sometimes referred to as "the old girl," The Old Course was established in 1552. Any non-golfer might think this piece of ground is a cow pasture or goat ranch (as Sam Snead described it the first time he saw it).
They are not wrong. However, that is the beauty of the course.
Imagine the mental fortitude needed to hit perfectly struck shots and watch them bounce into trouble.
Seemingly beautiful shots in the air find disaster when a gust of wind suddenly comes up.
Let me describe the famous #17 Road Hole. Your tee shot must be faded around what was originally a railway shed and is now a modern hotel.
Yes, you have to play around a building.
If you are lucky enough to find the fairway, you have to deal with a deep bunker protecting the left side of the green and a road, which is considered an integral part of the course and is therefore in play, protecting the entire right side of the green.
Yes, a stone road. No free drop. Play it as it lies.
As I play the golf course, I will remember that every golf legend has encountered the same adventures, and I'll thank my lucky stars that I was fortunate enough to experience this history first-hand.
If you enjoyed this info, and want more information on a golf school in Florida,  contact Keiser University College of Golf.