My Favorite Golf Course to Play at PGA National Resort & Spa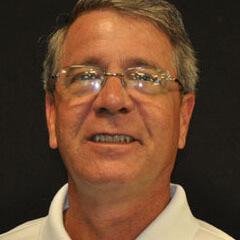 Frank Longabucco, PGA Instructor, Keiser University College of Golf
My favorite golf course to play at PGA National Resort & Spa is the Champion Course.
No need for explanation. The question is what is my second favorite course? Now that is a tough one.
I really had to think about this for a while. All of the courses have excellent layouts and present different challenges.
It is very difficult to decide, but I am going to go with The Squire at PGA National.
Why? I think it is the most fun golf course to play.
The Squire Course puts a premium on driving the ball straight. If you can find the fairway consistently, you will have plenty of birdie opportunities.
The very first hole is a perfect example. It is a relatively short par 5, but water runs down the entire left side of the hole, then swings right cutting in front of the green.
If you hit a good tee shot, you can easily reach the green in two.
However, beware!
Finding the first fairway is not easy, and bailing out to the right will create some tree issues.
If you find the fairway, the second shot is over water, and the sloping green is protected by three bunkers.
Ok, great! I just made birdie (or bogey) on the first hole.
The third hole is another good example.
A short par 3 of about 125 yards and a chance for another birdie.
Let me mention that the green looks like the size of a pool table from the tee and is surrounded by bunkers.
Miss the green, and you are left with a very difficult short bunker shot.
Another birdie or bogey. Let us not forget the 13th hole, which is only 300 yards long.
No problem right? Wrong!
Water runs down the entire right side and cuts in front of the green, and the tee shot requires a slight draw.
And yes, there are tall trees down the left side to mess with your head.
Oh, now I know why it is my favorite course at PGA National.
The golf course is designed to test your mental game. Trouble looms large! Nice job, Tom and George Fazio.
Described by PGA National as 'the thinking man's course,' that is why it is my favorite.
If you enjoyed this, here's how you can get even more. Contact Keiser University College of Golf about a degree in golf.