Develop a Trouble-Free Mental Map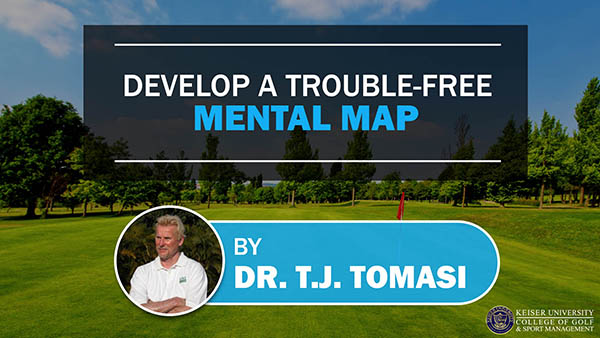 By Dr. T. J. Tomasi, Keiser University College of Golf Senior Faculty and Director of Research
Golfers gather plenty of information about where the ball is, but not many collect enough information about where the target is. It's ironic that in a game where hitting the target is all that matters, many golfers hardly glance at the target. 
I teach my students to treat the ball with as little respect as they can muster. Like the houses in the board game Monopoly, the ball is just a marker that tells you where you are on the course. Golf balls have no outstanding features: They all have the same weight and dimension, and they have no personality whatsoever. Yet they are so in control of the golfer's mind that a book written a few years ago argued that everything wrong with golf starts with your golf ball. So it is that most people stare at the ball and glance at the target. I would like you to get in the habit of glancing at the ball and staring at the target. In fact, you need to practice producing a mental map of where the target is and how to get there, a map in which the ball plays only a small role – a chip in your bid for accuracy. If the ball takes a second-class position in your mental map, then it follows that the trouble on the course would too. Making a trouble-free map is what Aaron Baddeley does when he closes his eyes before taking a shot, and I have mentioned before that a 6-year-old Tiger once told his dad when asked what he thinks about before hitting, "I see where I want to hit it, Daddy."  This is as it should be because, by nature, humans are mapmakers, surveying the territory and making a virtual map – an image that prefaces a motor move. 
Takeaway: My point is that running your brain correctly while solving point A to point B problems is something you already know how to do well. You can't do any better than being human — all you have to do is block the outside interference then let it happen.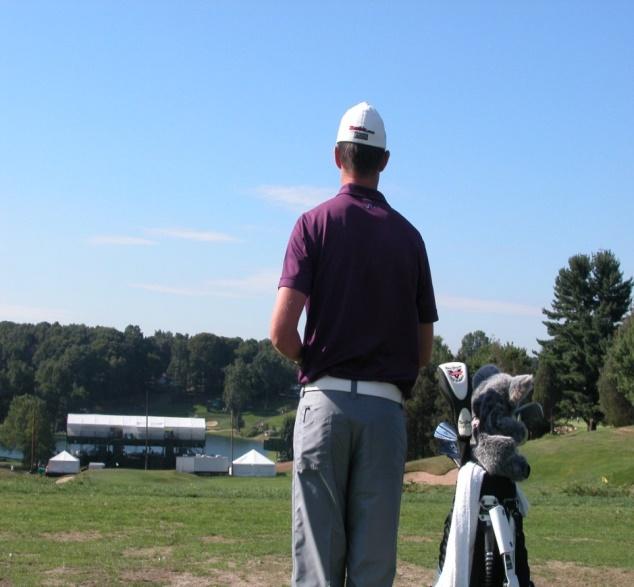 Take the time to make a mental picture then hit into it like Aaron Baddeley
When you are making your shot plan, the trouble (bunkers, water, OB, etc.) captures center stage only in the early phase of your routine. You must account for it, but it should disappear once you finish plotting your route, leaving your mental map trouble-free.
If you'd like to study with Dr. Tomasi and other PGA Master Professionals, contact The College of Golf today.