Why I Chose Golf as a Career
Why I Chose Golf as a Career
John Callahan, PGA Professional, Golf Magazine Adjunct Top 100 Teacher,
College of Golf Instructor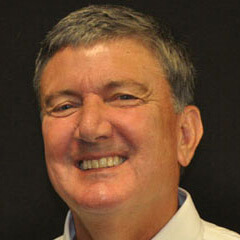 In 1967 I had just graduated college and was undecided about what I would do next. At my graduation party my favorite uncle, Jim, put his arm around me and told me that the most important thing in life was – wait for it – Golf.
Unlike Benjamin (Dustin Hoffman) in that year's classic movie The Graduate, who had dismissed Mr. Braddock's (William Daniels) one word career advice of 'Plastics,' I thought the one word of advice 'Golf' was worth considering.
I had caddied all through high school and college and thought of myself as a very good golfer, a view that would later prove to have been an inflated one. I had just finished a successful junior and college golf experience and thought Arnold Palmer better watch out.
However, as I caddied I had also noticed the head professional at the club, Jerry Desio, and I was wise enough to think that if I wasn't good enough to play for a living, it looked like that guy had a pretty good life.
Jerry was around the game he loved, he played golf weekly in PGA Sectional events and appeared to make a pretty good buck while he was at it.
I wish I could say that I originally chose a golf career because I wanted to: 'Grow the game and introduce the next generation of golfers to the game's core values such as sportsmanship, honesty, courtesy, respect and responsibility.'
However, those reasons only developed over time. And thanks to good fortune, Dr. T.J. Tomasi, Mr. Brian Hughes and Dr. Eric Wilson, in 2011 I was able to use these more altruistic motives to secure a teaching career at Keiser University's College of Golf.
Thanks Uncle Jim! I took your advice and it worked out great—so great that we named our son Casey "James" Callahan after you.
If you enjoyed this golf info, and want more information on a golf school in Florida,  contact Keiser University College of Golf.