What is Your Favorite Quote and Why?
by David Wixson, PGA Master Professional,
Keiser University College of Golf Professor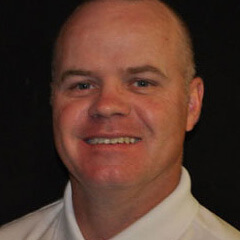 There are literally thousands of great quotes about golf from famous (and not so famous) people.
In fact, there are numerous books available dedicated entirely to golf quotes.
Of all these many quotes, my favorite is probably this one by Arnold Palmer, "Golf is deceptively simple and endlessly complicated; it satisfies the soul and frustrates the intellect. It is at the same time rewarding and maddening – and it is without a doubt the greatest game mankind has ever invented."
No other quote sums up golf so perfectly and succinctly.
The great thing about golf is how the game can appeal to different people in so many different ways at the same time.
If you want to go play a fun game with some friends, play golf. If you want to get serious and compete against others in a game of skill, play golf.
If you want to find a game you can play alone or with a group of people, play golf.
If you want a game you can play at five years old or 75 years old, play golf.
If you want a game that can make you laugh or cry, play golf. Everyone can find something appealing about golf and enjoy the game on their own terms.
My favorite thing about golf is what the game teaches those of us who play: honesty, integrity, appreciation, sense of humor, acceptance, patience, commitment, dedication, perseverance, work ethic, confidence, self-sufficiency, focus, and much more.
Every golfer could make their own list that would be different than mine, which is another reason why golf is such an amazing game.
To those who find golf unappealing, I would say this…you either never truly understood why you were playing in the first place or didn't play long enough to learn how golf was meant for you.
Those of us who play the great game of golf understand perfectly what Mr. Palmer meant when he said "Golf is the greatest game ever invented".
If you enjoyed this info and want to study with Professor Wixson, here's how you can get even more. Contact Keiser University College of Golf about the first steps to golf career.