If You Could Caddy for a Golfer For a Day, Whom would You Choose and Why?
by

John Callahan, PGA Professional,

Golf Magazine Top 100 Adjunct Instructor

,
Keiser University College of Golf Professor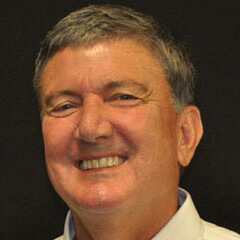 If I could caddy for a golfer for a day, I would chose J. C. Snead.
C. may be best-known as Sam Snead's nephew, but he was a great player in his own right. Jesse Carlyle Snead was an eight-time winner on the PGA Tour, four -time winner on the Champions Tour (including a Senior Major) and a member of the 1971, 1973 and 1975 Ryder Cup teams.
Why would I choose J. C.? As you might expect, there is a backstory. In 1971, the PGA Championship was held at the PGA National Golf Club in Palm Beach Gardens, Florida.
Not the PGA National we know today, but at the current Ballen Isles Country Club. In 1971, the PGA of America leased that facility from owner J. D. MacArthur. Prior to the 1971 Championship all the Class A members of the PGA got a letter from headquarters informing us that the PGA would like all the participants in the PGA Championship to have a PGA of America member "on the bag" (note: Tour Caddies were not in general use in 1971).
I had caddied all through high school and college, so I signed up and drew J. C. Snead, who had only qualified for the Championship by winning the week before in Phoenix.
After winning in Phoenix, he and his wife Susie drove across the country and did not arrive in Palm Beach Gardens until late Wednesday afternoon – the day before play was to begin.
I grabbed his bag, and we rushed to first tee for a practice round. I was some help to him since I played the course every day and knew it well.
However, the Championship did not go as well as we both had hoped. We shot 77-70 and missed the cut by one stroke. That is where the story begins.
After the second round, as we packed his clubs into his car, he told me that he would like me to caddy for him at Doral, the site of the PGA Tour event the following week.
My response was immediate, looking back, too immediate. I was looking forward to playing in small tournament the next week myself and told him I was unavailable.
After packing the car, Susie, who was waiting for J. C. to shower outside the players' locker room, told me that this was the first time J. C. had asked anyone to caddy for him – she asked me to reconsider.
I told her I would and would catch up with them before they departed. I did change my mind, but by the time I went back to the clubhouse, I got there just in time to see their car headed down the road out of the parking lot.
J. C. won at Doral the next week and probably has long forgotten me.
However, I would like him to know that I did change my mind. I've followed Snead's career in some detail for the past 45 years, and caddying for him in 1971 is a fond, lasting memory of my long golfing career – I'd like to carry his bag one more time to tell him that.
We got along well in 1971 – today between his shots I'm sure we two "old pros" could share some interesting stories.
It would be fun to have one more day.
If you enjoyed this info, here's how you can get even more. Contact Keiser University about our Florida golf school, College of Golf.