Keiser University Golf Club To Compete In NCCGA Florida Regional #2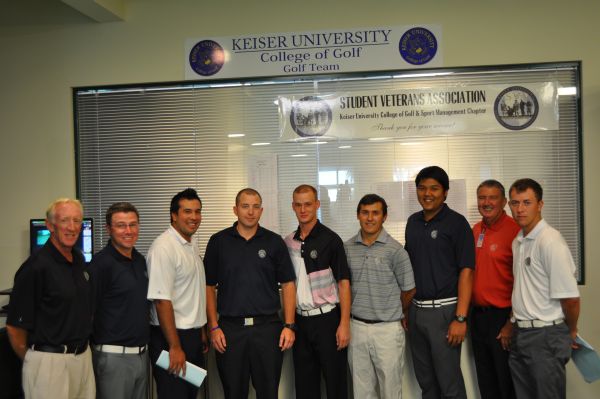 Pictured (left to right): Captain David Money, James Lowe, Daniel Pachon-Vegas, John Zambolla, Anthony Baciagalupo, Mitch Young, PK Chittapatra, Coach Callahan, Tony Hegger
The Keiser University golf club is headed to Windermere, Florida this weekend to compete in the NCCGA Florida Regional #2. The Eagles are in striking range to win the Regional or earn a wildcard invitation to the National event in North Carolina. The Eagles are attempting to qualify for National for a fourth straight time. The Eagles are currently ranked 15th.
The team met this morning to discuss the schedule, rules, Windermere Country Club, and finalize details for this weekend.
The NCCGA is comprised of over 200 college golf clubs nationally. For complete details and information go to NCCGA.org
Imagine being a student at the College of Golf and helping the Eagles qualify for National. It doesn't have to just be a dream. Check out our Golf Management Degree program and contact us today.