Donna White
PROFESSIONAL
Instructor, The College of Golf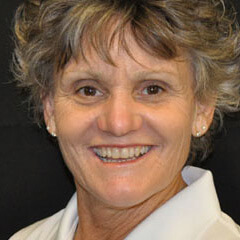 Ms. White's tenacity and commitment to excellence drives her passion to promote the game of golf to any and all ages and abilities. Her students vary from beginner to tour player. She is an instructor for the LPGA Player Development program, a national program in which LPGA and PGA club professionals attend to improve their golf skills two times a year and conducts corporate golf schools in the U.S. and Canada.
A native of North Carolina, Donna enjoyed a successful junior, amateur and collegiate career winning many titles including the 1976 United States Women's Amateur Championship in 1976. While attending the University of North Carolina-Greensboro she teamed with Candy Sibbick to win the 1973 Women's Two Person National Championship. Transferring to the University of Florida in 1974, she won multiple collegiate titles and graduated in 1976 with a BSPE degree with certification for grades K-12.
Professional Accomplishments
Top 50 LPGA Instructor, 2009-2012
Golf Digest Top 50 Female Instructor, 2009-2012
Top 50 GRAA, 2009 – 2012
Top 100 Golf Digest ( FL ), 2008-2012
LPGA Player Development Instructor
PGA of America Junior Ryder Cup Instructor
LPGA Girls Golf Advisory Committee
Special Olympics International Golf Committee member
Honorary Chair, Palm Beach County, Special Olympics
Golf Manager, Special Olympics International, 2002-2005
Palm Beach Community College Women's Golf Coach, 1977-1980
Honors/Awards
2011 ING Awards, Player Development, Okeeheelee
2008 LPGA Professional of the Year, National Award
2008 LPGA Southeast Section Professional of the Year
2006 LPGA "Ellen Griffin Teaching Award" presented by Rolex
2005 LPGA Eagle Award
Golf Industry Experience
Owner, Director, Golf Professional Services, Inc.: Concessionaire Services for three municipal facilities, 1995 – current
Junior Golf Foundation of America, Co-Founder, 1995-current
Director of Golf, Wellington Country Club, 1992 – 1994
LPGA tour player, 1975 – 1992
Playing Record
Winner, Three LPGA tour titles
1976 U.S. Women's Amateur Champion, Curtis Cup and World Team Member
Winner LPGA Southeast Section Team Title
DONNA WHITE'S TEACHING PHILOSOPHY
---
"Tell me and I'll forget. Show me and I'll remember. Involve me and I'll understand." Confucius
As your instructor, it is my job is to encourage, motivate and share suggestions and information in a fun, creative and engaging way. I prefer to "INVOLVE" you in the learning process with the intent for you to be able to "self- correct" when away from me, regardless of skill level or ability.
It is important for me to understand your learning preference and readiness. Combining your interests, hobbies, experience, time and personal background, we can set a realistic "student-centered" performance plan. This plan will enhance your belief of accomplishment and potential.
I will respond to your feedback and interpretation of any information shared. I will continue to educate myself through study and observations to be a better instructor each and every day. Our commitment to learn together will enable me to adapt the learning environment and teaching style to meet your personal needs and objectives.